F.T.I (Fuck The Industry)Edit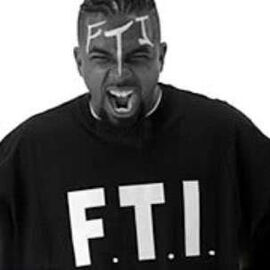 Artists:
Tech N9ne
featuring
Greed
,
Krizz Kaliko
,
Kutt Calhoun
and
Skatterman & Snug Brim
F.T.I is one of the three tracks added to the Anghellic album with the release of Anghellic: Reparation as track number 19 on the album.
Tech N9ne made a commercial while wearing a sweater saying "F.T.I." (see F.T.I. commercial for more)
One of the songs on the album Absolute Power is named Industry is punks.
On the time when Tech did this commercial, it were a problem that many people downloaded songs without buying them. Tech said "Go download my songs for free!" which was a big risk to take, but people still bought his album in addition to downloading it.
Ad blocker interference detected!
Wikia is a free-to-use site that makes money from advertising. We have a modified experience for viewers using ad blockers

Wikia is not accessible if you've made further modifications. Remove the custom ad blocker rule(s) and the page will load as expected.